Your Child Will Spend Approximately 16,000 Hours at School Before They Graduate.
Did you know that students spend approximately 16,000 hours at school before they graduate? At Heritage, our mission is to cultivate students who exhibit excellence in their thinking, confidence in their beliefs, and character in their actions. We are intentional about stewarding those 16,000 hours with excellence as we invest in your student's academic and spiritual formation. Like you, we value not only what our students learn, but who they will become.
2023-2024 Tuition Schedule
| Class | Tuition |
| --- | --- |
| Enrichment I & II | $9,770 |
| Class 1 & 2 | $19,230 |
| Class 3-8 | $20,200 |
| Class 9–11 | $21,500 |
Heritage uses a two-payment system reflecting our commitment to sound fiscal management. For questions regarding payments, please contact our CFO, Nikia Martin.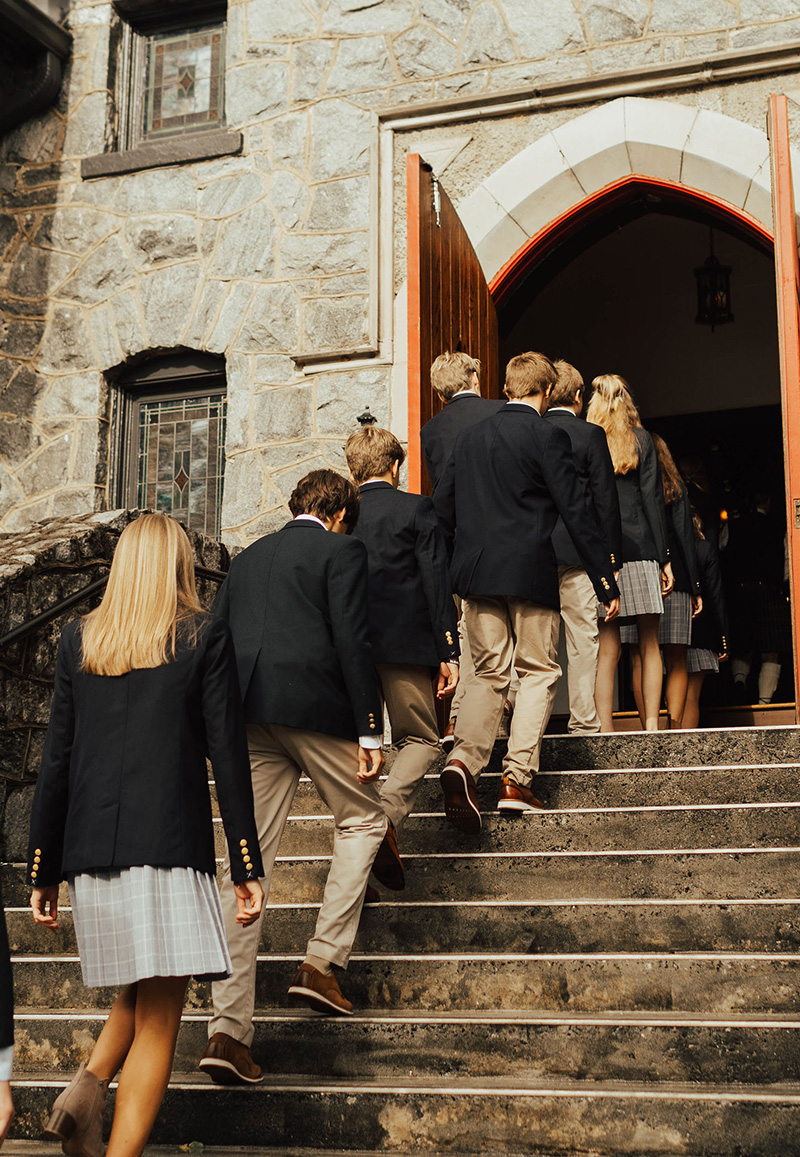 High School Founders Discount
We understand the leap of faith needed to be among the first families in the launch of our new high school. To demonstrate our gratitude and commitment toward your partnership with us, we're introducing the Founders Discount, a modified tuition schedule that will be applied for those starting in 9th grade during the following years:
We aspire for the Heritage student body to mirror the diverse body of Christ – encompassing socioeconomic diversity. Because of this, we provide financial assistance to families who prioritize Christian education but cannot meet the full tuition obligation.
Financial assistance, based on demonstrated need, is managed through FACTS, a third-party organization. FACTS does not award assistance but rather advises Heritage on how much a family should be able to contribute. Heritage then awards assistance based on these recommendations. This assistance is available for students in grades 1-12.
To request financial assistance, apply with the FACTS platform by clicking below. The application deadline is February 23, 2024.
Click on this link to apply for financial assistance via FACTS. Applications are due by 2/23/24.
Upload all W-2s for 2022 and 2023 plus 2022 and 2023 Federal Tax Return by 3/09/24
| Event | Date |
| --- | --- |
| Applications Open | Nov 1, 2023 |
| Application Deadline | Feb 23, 2024 |
| Documentation Submission Deadline | March 9, 2024 |
*Parents will be notified of financial assistance awards through acceptance letters