At Heritage, our preschool-aged children participate in Enrichment classes.
Enrichment I (PreK) – for children who turn four
years old prior to September 1.
Enrichment II (Kindergarten) – for children who turn
five years old prior to September 1.
Aristotle famously proclaimed, "We are what we repeatedly do. Excellence, therefore, is not an act but a habit."
Echoing this sentiment, Charlotte Mason, a notable nineteenth-century British educator, emphasized the significant influence of habits, stating that they "ninety-nine one-hundredths of the child's thoughts and acts."
The primary focus of Heritage's preschool Enrichment Program is the development and enhancement of good habits while also laying a firm foundation for academic success and developing intellectual curiosity. These habits include, but are not limited to the following:
Faithfulness
Thoroughness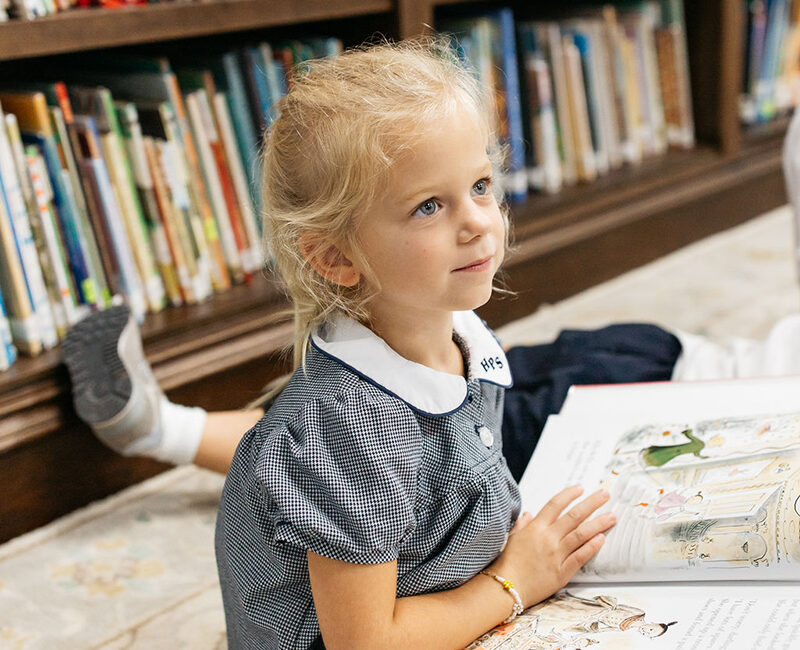 Enrichment I and II include the following subject areas in their daily/weekly schedules:
Art
Bible
Handwriting
Literature
Math
Music
Nature Studies
Phonics
Picture Studies
Morning Liturgy
Chapel Gatherings
Play Break
Morning Liturgy
From Monday to Thursday, students engage in liturgy, Bible readings, and prayer. These activities are supplemented with regular Bible class in first grade through high school, fostering an understanding of Scripture. On Fridays, the school community gathers for chapel, with grades 1-5 and upper school students having separate services, and a monthly all-school chapel.
Chapel Gatherings
The Friday chapel service involves Scripture reading and hymns, with messages delivered by faculty, students, or staff members. The aim is to provide a time for worship and to prepare students to be active participants in their churches. Parents, family, and guests are welcome to join these services.
Play Break
Recognizing the importance of play in young children's education, all lower school students get a half-hour break mid-morning for outdoor play, supporting their physical and social development. This break is also extended to sixth-grade and middle school students for fostering fellowship with classmates and teachers.
PreK-Kindergarten Hours
|
Mon-Fri: 8:00AM-Noon