We invite Heritage parents to join us during the fall and spring semesters for our Parent Workshops. These topic-driven presentations will both inspire and educate parents on specific aspects of school life and culture. Covering a wide range of topics across different grade levels, these workshops will be held every Wednesday from 8:15 a.m. to 9:15 a.m. in the North Campus Chapel.
Click on a tile to view information on the Parent Workshop offered.
Because Heritage prioritizes the importance of diving deeply into God's Word every day, all families are provided with a schedule that includes Bible passages and corresponding discussion questions. Fathers lead these devotions each evening and students in Class 1-10 discuss the devotionals the following morning in class. This strengthens the spiritual growth of our entire community and is foundational to school life. Students in Enrichment follow a different study that parents are expected to lead.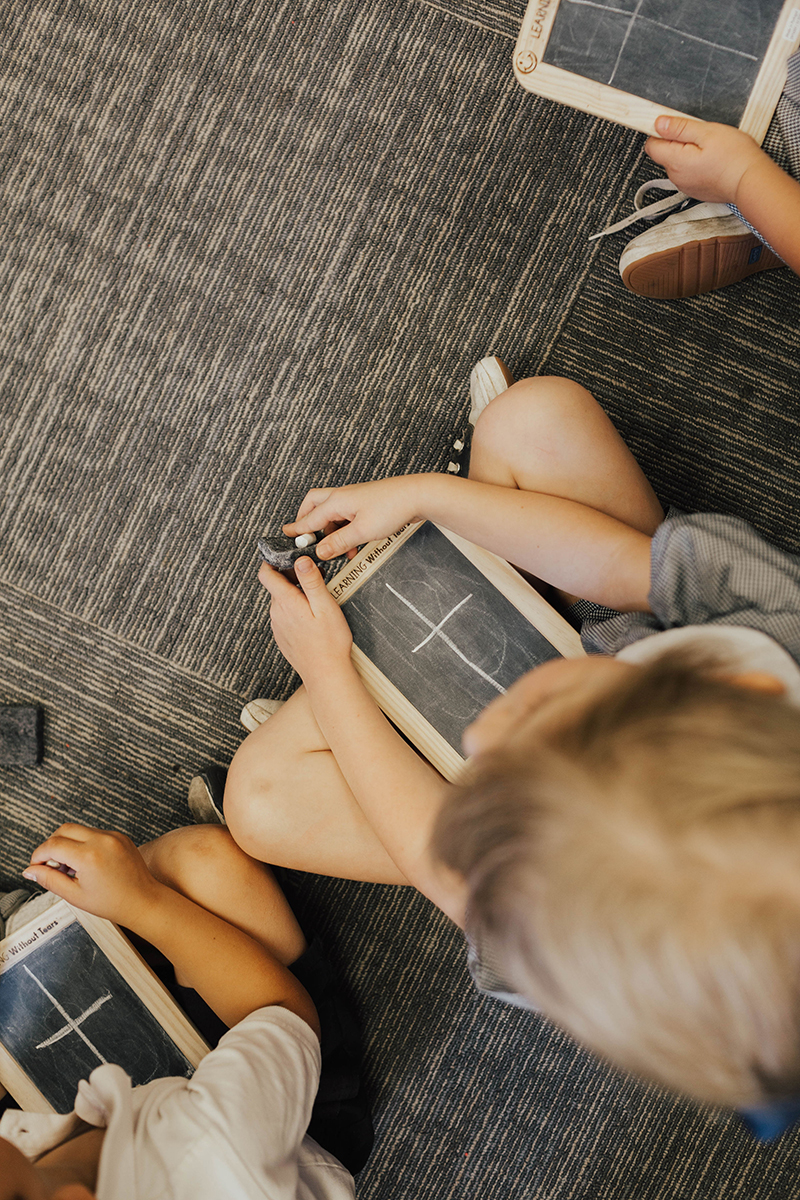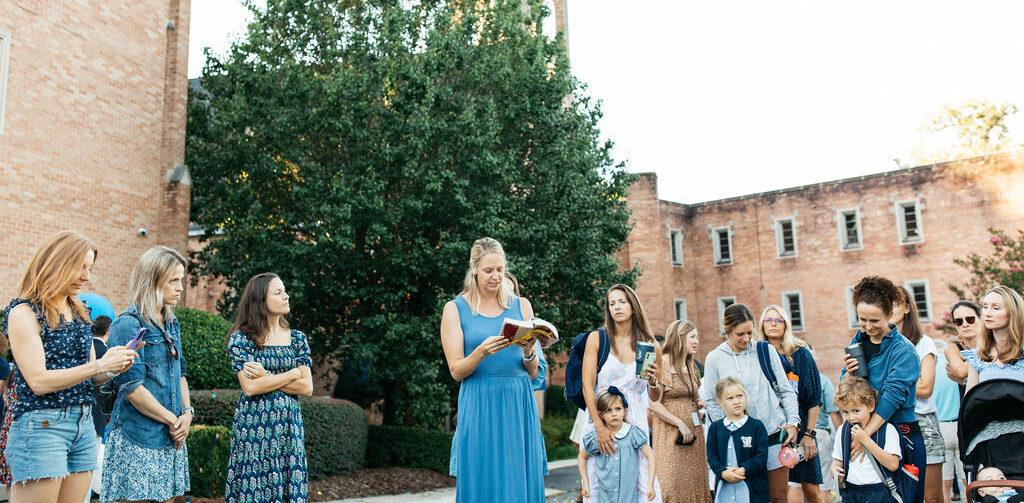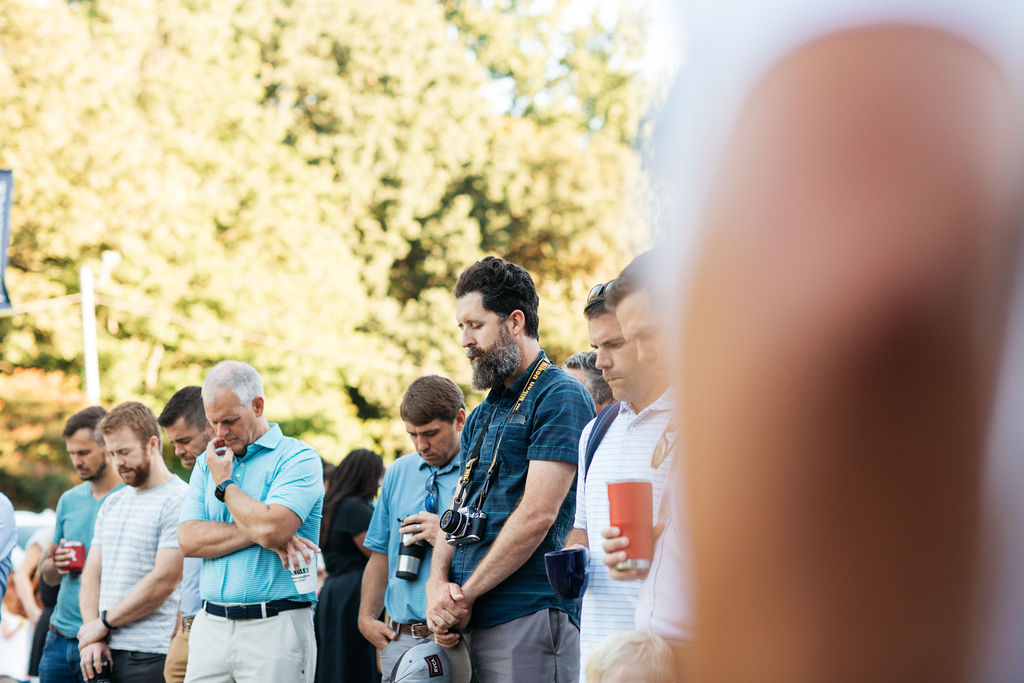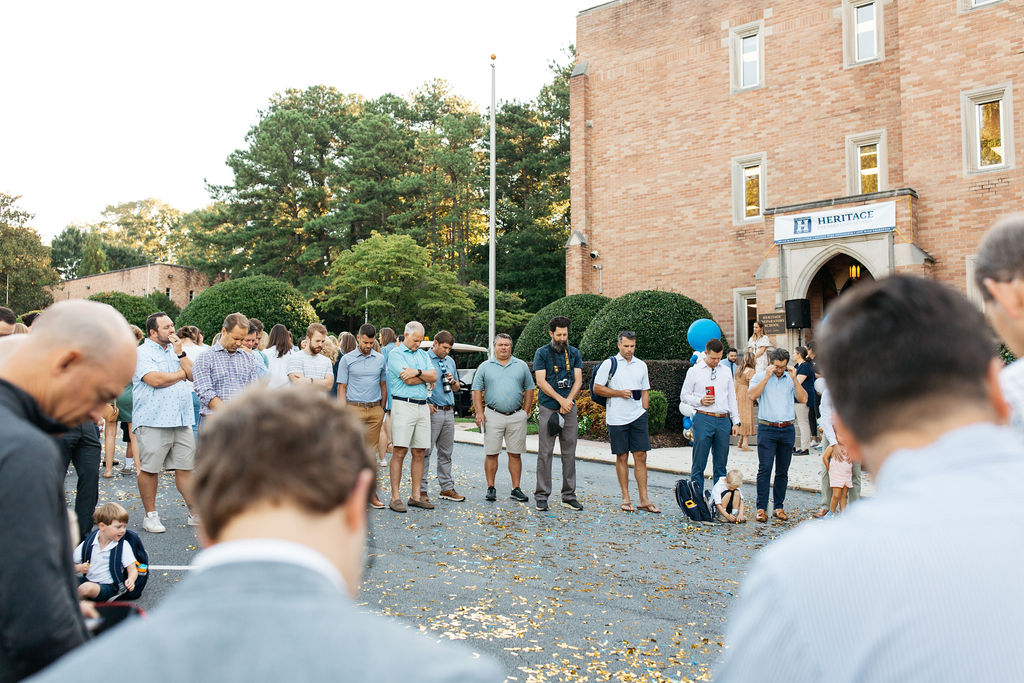 Heritage is blessed to have its own Moms in Prayer group, now entering its seventh year on campus, which meets on a weekly basis throughout the school year. Our Moms in Prayer veterans can attest to the tremendous faith-building moments and depth of fellowship we experience as the Lord provides a front-row seat for us to see Him move mightily in the midst of our community!
Moms in Prayer is an international prayer ministry that started in the 80's and is active in schools all over the U.S., and in over 162 countries worldwide. It is a way to gather once a week and pray strategically for our children, our school, faculty, staff, and the Board. There is an organized structure to the hour of prayer, using the ACTS model of praying (A for adoration, C for silent confession, T for thanksgiving, and S for supplication).  Meeting and going straight into prayer protects our time as we pray our prayer requests and our praises instead of talking about them, allowing us to spend a full hour in prayer every week!
"Through Moms in Prayer, we have witnessed God answer our prayers in both transformational and tiny ways. It has been a thrill to see His provision on a grand scale with the high school, as well as in the daily spiritual growth of our children. What a privilege it is to be involved in His kingdom work through this weekly time of prayer!"

-Heritage Mom
At Heritage, we realize the importance of intentionally committing time to prayer. In fact, prayer is
foundational to our school. Fathers' Prayer offers dads a time of fellowship, prayer, and
relationship-building. Dads gather on a monthly basis after the morning carpool to lift up our school
and community in prayer.
"Father's prayer is a clear Heritage distinctive, where we prioritize time together on Monday mornings to pray for God's will and wisdom for our school, our families, and our relationships in the community."

-Heritage Dad
Attention all Heritage moms! You're warmly invited to be part of 'Face to Face'. This event takes place four times a year, providing a wonderful opportunity for moms to gather, connect, and share in prayer. We truly believe that 'Face to Face' is a cornerstone of our school community, and here's why:
Fellowship

: Our gatherings are a warm, welcoming space where everyone belongs.

Friendship

: We cultivate and nurture friendships, reminding each other that we are, first and foremost, sisters united in Christ.

Focus

: As we share our gratitude for God's work in our lives, we naturally draw closer to Him, and in turn, to each other.
We firmly believe that sharing our stories of hope, encouragement, and the myriad ways God has touched our lives, transforms us for the better. Our shared experiences foster a sense of community, deepening our intimacy and unity as sisters in Christ.
"As a new mom to Heritage, Face to Face is such a gift to me. Experiencing the love of Jesus and giving Him praise for His faithfulness, while linking arms with sisters in Christ in this one-of-a-kind community is one of my greatest blessings. Through the sharing of testimonies, trials, and faith stories, Face to Face has provided an authentic environment in which I have been able to grow deeper Christ-centered friendships that are very near and dear to my heart."

-Heritage Mom