Thank you for your interest in Heritage. As a parent, you have been blessed by God with the unique and precious gift of your child. With that gift comes the awesome responsibility of providing an education that will help your child become all that God has planned for him or her to be.
When one considers the many hours a child spends at school during their most formative years, it is clear why choosing the best school for your child and family is critically important. At Heritage, our desire is to partner with like-minded Christian parents who are committed to our school's mission and who share our core values in educating our students. Our parent community is marked by exceptional commitment, support, and participation.
We invite you to take the time to get to know us by understanding who we are, what we believe, and our approach to Christ-centered, classical education. We pray that God will provide you with wisdom and discernment as you consider Heritage for your child and your family.
Sincerely,
Discover our approach to Christ-centered, classical education which results in our graduates positively impacting culture through faith and intellect. Watch the videos below to hear from the experts on what makes Heritage distinctive and unique:
Parents & Alumni Perspective
A Few of Our Favorite Things
Come visit us and walk the campus.
Read through the admissions packet.
All applicants complete an age appropriate assessment.
A family interview helps us get to know you better.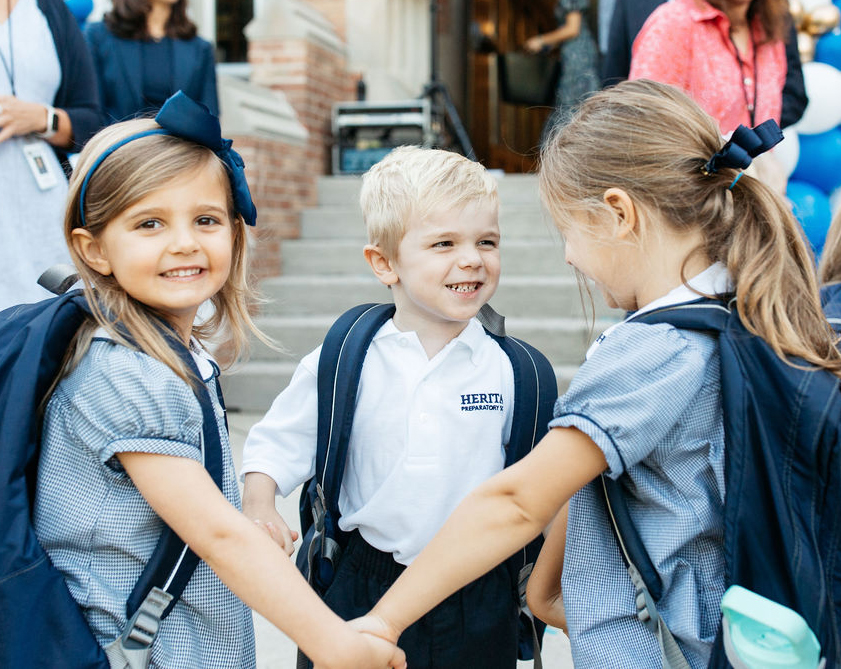 Students must be 4 by September 1 for Enrichment 1 (PreK) & 5 by September 1 for Enrichment II (Kindergarten).
The best way to prepare your child is to have them be themselves. This is our opportunity to get to know your child and what makes him or her special.
The preliminary application (Shared Applicant Form, Parent Questionnaire, and Application fee) is due by 02/01/2024. All supplemental forms are due by 02/12/2024. Please contact Admissions if you need an extension.
The education of your child is one of the most important decisions you will make as a parent. Thank you for your interest in Heritage, a Christ-centered classical school located in Atlanta, GA.
We look forward to meeting you!